A Unique Fusion of Rock, Jazz, Blues, Pop
News:
Nov. 2013: New Song "Beyond here and far" out - listen here in the Player >>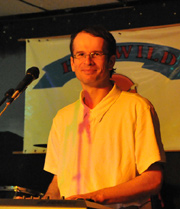 Sep. 2012: E-Concert 4 came out!
Pianomike is currently working on his third solo album, which will be called
"Sounds of love". Expected release date is in Spring 2015.
Now you have 3 ways to listen or purchase my songs: